Expertise on Demand
NMGResources Inc. is located in Makati, Manila, Philippines and is part of the Information Technology Services Industry.
Read More
Founded in 2006, NMGResources Inc. pioneered modern integrated custom software solutions, for both Philippines and international market. Coverage of services grew from targeted software solutions across multiple industries including government, educational, and enterprise entities.
NMG's core services encompass application development for desktop, web, mobile and server solutions. The company has also established a growing in-house portfolio of products developed for the end-user market, providing consulting services to multinational firms ranging from technology expertise to enterprise-level project management.
NMG's core services include dedicated training services. Training ranges from onsite to remote, including on demand media and reference content. A fully managed 24/7 technical operations team monitors all deployed applications and the relevant performance management.
NMG extends its service offerings by partnering with various solutions providers covering hardware, internet connectivity, payment solutions, on-site deployment, and training. Combined with the core services and partner network, NMGResources Inc. provides a complete end to end solution for every scale of technology-based requirements.
Software Application Development
Custom application development range from client-server monitoring systems to full CRM suites.
Web Application Design and Development
Custom web application development, including relevant database solutions. Applications are built using modern frameworks and industry leading scalability.
Mobile Application for Android and iOS
Designing and development of both native and cross platform mobile applications. Applications backends are also designed with web-based management portals aligned to customer requirements.
Staff Augmentation
Providing experienced developers and database administrators to local industries, managed for specific requirements of the business.
Technology & Management Consulting
Specialist consulting services focused on requirements analysis, system design and project management, delivered to enterprise-level clients.

Provider for Desktop and Workstation computers, business ready printers, corporate level networking equipment, and mobile devices.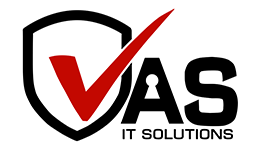 Networking back haul services. Onsite connectivity, cabling, network maintenance, and proactive connection monitoring.

Online payment solutions, enabling cashless transactions. Integrated into key payment gateways
Phone number
+632 7000 4062
Address
2nd Floor, Unit 205 Great Wall Advertising Building
136 Yakal Street Corner Talisay Barangay San Antonio Village,
Makati, Manila, Philippines 1200